High-Quality Chain Sprockets: Manufacturer & Exporter from China
Introducing high-quality chain sprockets from our company! As an essential component of chain-driven machinery, our Chain Sprocket offers exceptional performance and reliability. Made with premium materials, our chain sprockets are designed to withstand heavy loads, resist wear and tear, and provide smooth motion transfer. We understand that finding the right chain sprocket can be a daunting task. That's why we offer a wide range of sizes, styles, and finishes to meet your exact needs. Our sprockets are suitable for a variety of applications, including industrial machinery, automotive engines, and agricultural equipment. Additionally, our team of experts is available to provide technical assistance and answer any questions you may have about our Chain Sprockets. Trust us to deliver high-quality chain sprockets that keep your machines running smoothly and efficiently.
QUANZHOU PINGTAI ENGINEERING MACHINE CO., LTD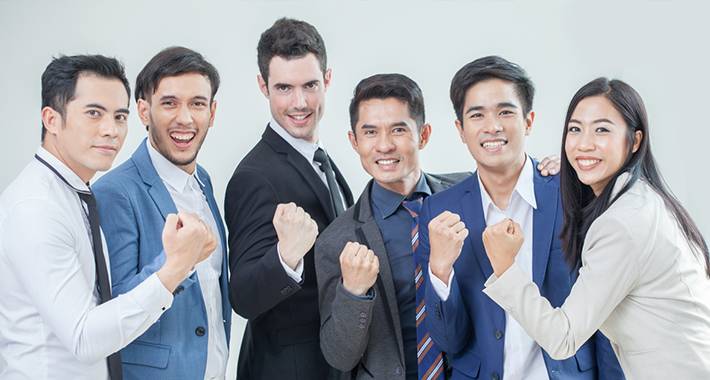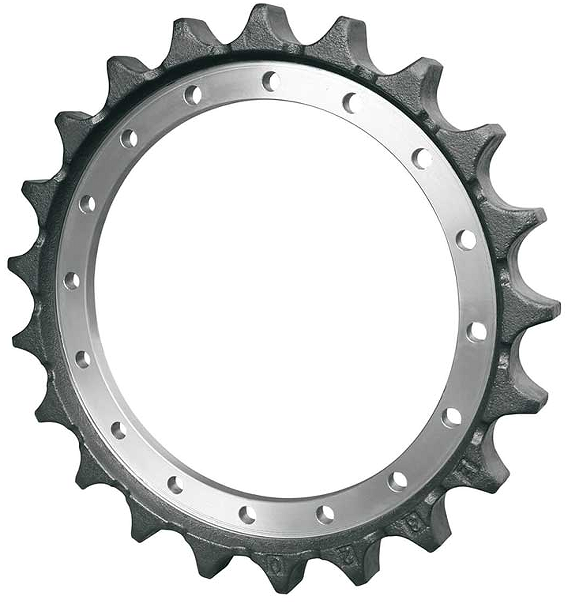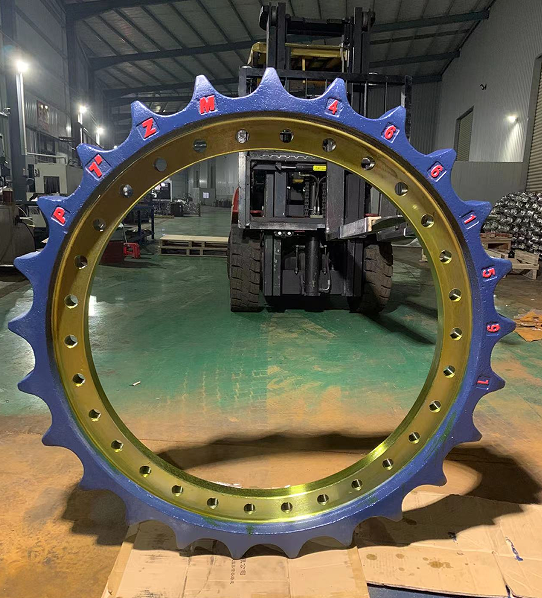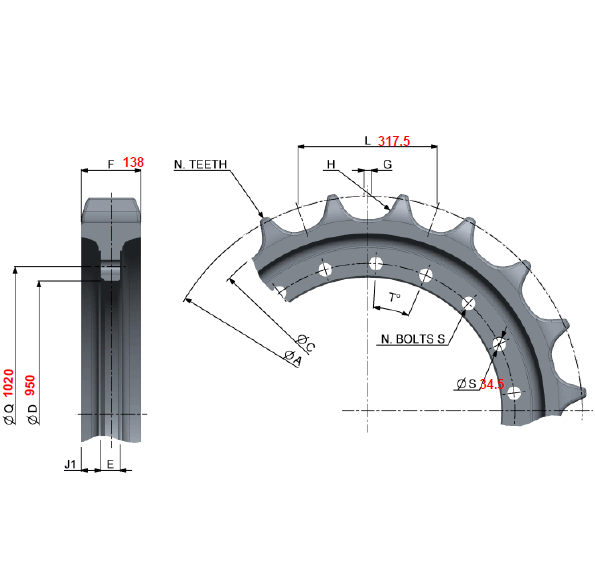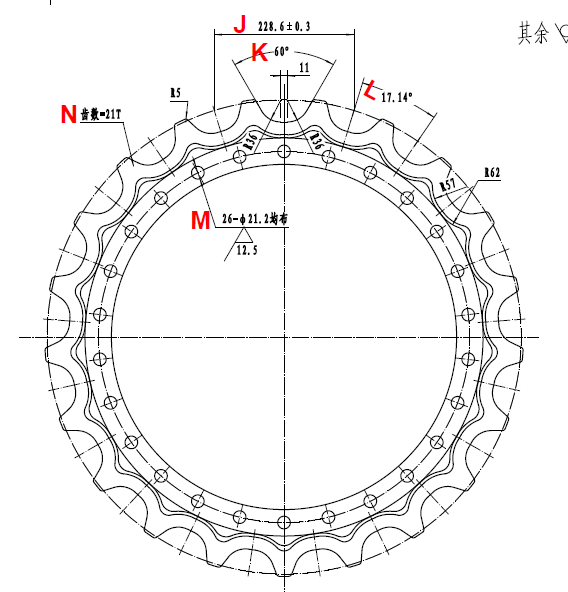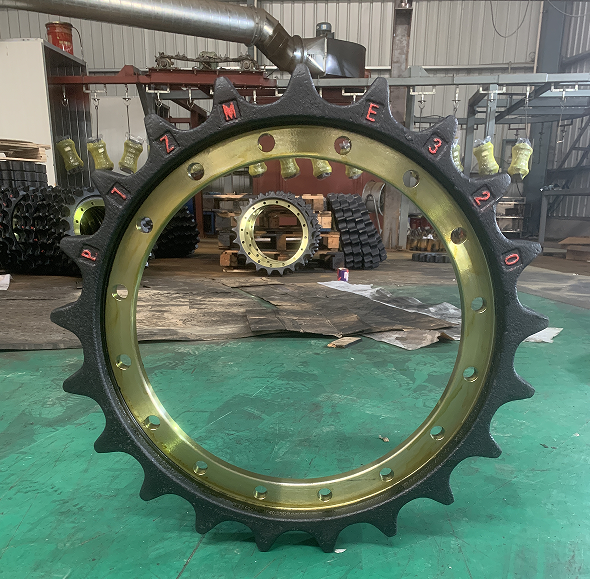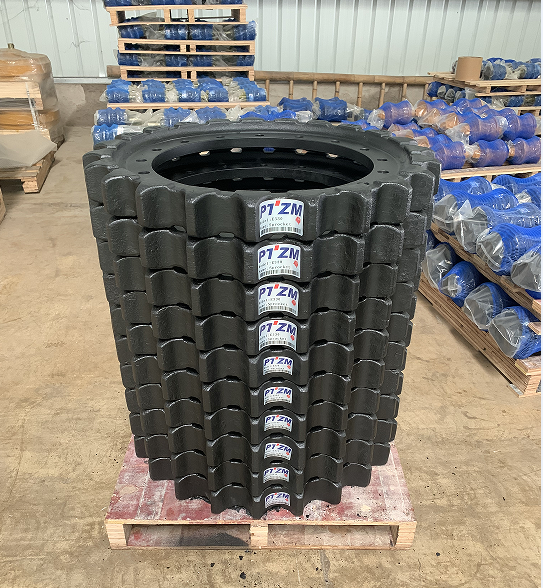 Chain Sprocket Manufacturer: High-Quality Products from a Reliable OEM Supplier in China
Reviews
Related Videos
Introducing our high-quality chain sprocket designed to provide maximum performance and durability. Our chain sprockets are crafted with precision to deliver optimal power transmission and smooth cycling. They are made from premium quality materials that ensure longevity and reduce wear and tear. Our chain sprockets are compatible with various types of chains, making them perfect for different applications. Whether you are using them on a bicycle, motorcycle, or industrial equipment, our chain sprockets are up to the task. We have a wide range of sizes available to suit different needs and requirements. Our chain sprockets undergo rigorous testing to ensure that they meet the highest standards of quality. They are resistant to rust and corrosion, making them ideal for use in harsh environments. We pride ourselves on providing our customers with the best quality products that deliver exceptional performance. At our company, we understand the importance of having reliable chain sprockets. That's why we offer a range of services to assist our customers in choosing the right chain sprocket for their specific needs. We also provide installation and maintenance support to ensure that our customers get the most out of their chain sprockets. Trust us to provide you with the best chain sprockets on the market. Our products are built to last and are backed by our commitment to quality and customer satisfaction.
The Chain Sprocket is an essential component in any motorcycle or bicycle, and this particular product has exceeded all of my expectations. Not only is the sprocket well-designed and easy to install, but it has also proven to be incredibly durable. I have put it through some rigorous testing and it has held up beautifully. The teeth on the sprocket have remained sharp and the chain has stayed in place perfectly. Overall, I highly recommend this Chain Sprocket to anyone who is looking for a quality product that is built to last.
The Chain Sprocket is an essential component of any vehicle or machinery that is powered by chains. Its robust and sturdy construction ensures that it can handle heavy loads and high RPMs without compromising on performance. This product is made from high-quality materials, providing durability, strength and resistance to wear and tear, which is essential for reliable and long-lasting performance. The Chain Sprocket ensures a smooth and efficient transfer of power between the engine and the transmission system, providing seamless acceleration and top-rated performance. It is undoubtedly a must-have product for anyone looking for a reliable and high-quality sprocket for their machinery or vehicle.
Contact us
Please feel free to give your inquiry in the form below We will reply you in 24 hours